Three year olds are great observers and explorers. To them, each day is an exciting new adventure experienced through new words and language skills. They love silly songs, story time, and word games that allow them to enjoy their new found sense of humor. Preschoolers strive to perfect their fine and gross motor skills, and they are eager to learn. At CreekStone Academy, your three year old's day is filled with activities that engage these little explorers' minds and bodies, and embrace their imagination and curiosity!
Our three year olds enjoy an exciting fun-paced day through many engaging activities, including:
Centers and Dramatic Play

Centers and Dramatic Play are staged to reinforce lesson plans through play, so our explorers can learn at their own pace.

Outdoor Play

CreekStone's playground is an adventure in itself with trike trails, equipment for climbing, sliding, balancing, and jumping.

Positive Learning Foundation

The CreekStone staff is committed to creating a positive learning foundation that will help create a lifelong love of learning in every child in our care.
---
Other activities include:
Kindermusik®
Structured Learning Curriculum
Literacy
Language Arts
Pre-Writing Skills
Math
Science
Art
Music
Creative Movement
Social Studies
Reviews
---
Admin – April 03, 2016:
Sed eget turpis a pede tempor malesuada. Vivamus quis mi at leo pulvinar hendrerit. Cum sociis natoque penatibus et magnis dis
Ahsan – April 01, 2016:
Sed eget turpis a pede tempor malesuada. Vivamus quis mi at leo pulvinar hendrerit. Cum sociis natoque penatibus et magnis dis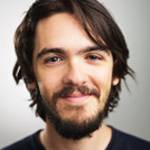 Sara – March 31, 2016:
Sed eget turpis a pede tempor malesuada. Vivamus quis mi at leo pulvinar hendrerit. Cum sociis natoque penatibus et magnis dis